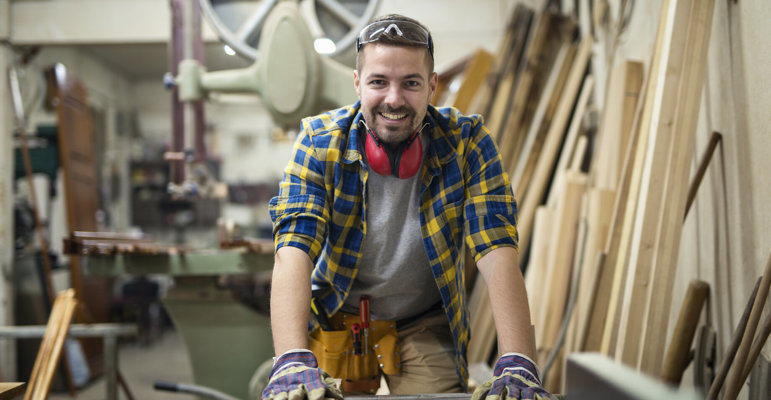 Bespoke carpentry services for residential and commercial properties:
Victoria Master Painting boasts a team of expert in-house carpenters, ready to tackle a range of carpentry projects for your residential or commercial space. Whether it's replacing your front door, rejuvenating fascia boards, executing custom renovations or expanding your space with extensions, our carpentry services are here to help you.
With a strong reputation built on 25 years of combined experience, we are your trusted partner for superior carpentry in Melbourne.
Personalised residential and commercial carpentry services in Melbourne
We offer top-notch carpentry services for Melbourne's homes, offices and large commercial spaces. From structural work like external fascias and fencing to crafting entertainment areas with pergolas and decking, we bring quality timber and expert craftsmanship to your carpentry needs. 
Our expert team excels at problem-solving and ensures smooth project execution. With diligent site supervision and clear communication with clients, we consistently complete projects on time and within budget. Our reliable carpenters prioritise your satisfaction throughout the process, whether it's crafting furniture for a new space or revitalising an existing one. 
Count on our Melbourne carpenters for below services to enhance your property's value with their exceptional skills:
Weatherboards                     
Decking
Fascias                                   
Pergolas
Retaining walls                      
Timber fencing
What do you get by partnering with us?
As an expert carpentry service in Victoria, we proudly integrate carpentry expertise into our offerings.
With us, you can expect:
Profound expertise
Punctuality and efficiency
Decades of experience
Post-job cleanliness
Schedule an appointment with our experts today!
Quality residential and commercial carpentry services in Melbourne
Need a new plank in your decking or a new weatherboard home? We provide a full range of carpentry services, and supply quality, long-lasting timbers and expert knowledge for each project. Whether you have a beautiful home, an office or a warehouse, we are the master carpenters for commercial and residential premises.
Are you building a new weatherboard home? We build according to your specifications or can work from an architect's or builder's plans. Our self-primed timber doesn't need time to dry but is ready to go!
Fancy inviting family and friends over for a barbecue in your new outdoor entertaining area? In just a few days, we can build beautiful decking from quality treated pine that lasts for years.
When was the last time you checked the state of your fascia boards? We build fascias for domestic and commercial buildings that are strong and won't rot.
There is nothing quite like sitting beneath a pergola and enjoying your garden. We can advise you on the best design and most appropriate spot to build pergolas that fit most outdoor spaces.
Retaining walls are of vital importance if you live on a hill or have terraced garden beds. We construct retaining walls from railway sleepers which are the strongest timber material available.
Can you see into your neighbour's place due to missing planks in your fence? Are your plinths so rotten that most of your soil is in your neighbour's garden? We build strong timber fences of treated pine that will last for years.
FAQs for residential and commercial carpentry services in Melbourne:
Can you advise us on the best timber to use?

Yes. We know that not all timber is suitable for every job and will supply you with the most appropriate timber for your project.

We need to replace the fascia boards before we sell our factory. Can you help us?

Absolutely! We will replace them all with self-primed timber which cuts down on time, and can offer advice on any other timber structures such as fencing and retaining walls as well.

We have just moved into a new house and discovered the outdoor decking is rotten. Can you fix that?

We certainly can! Our carpentry services and quality treated pine will ensure that you have a strong and attractive deck area for years to come.